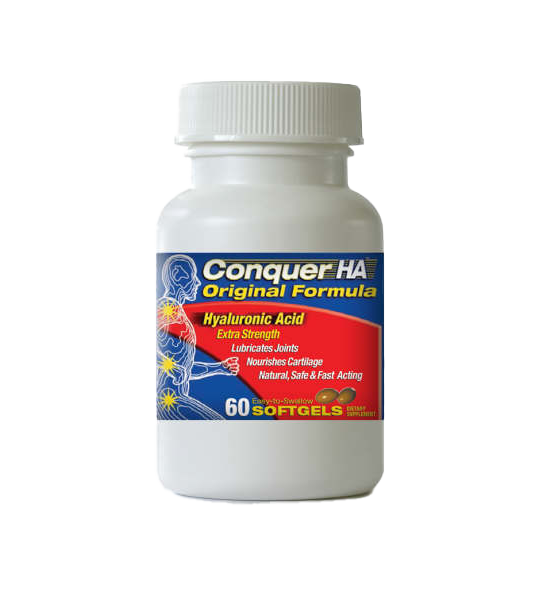 Hyaluronic Acid (HA) is the backbone of synovial joint fluid. It helps lubricate and cushion joints, but our body naturally produces less as we age. Conquer HA® is formulated to help maintain healthy HA levels and promote joint comfort.
All natural ingredients formulated to help lubricate and maintain healthy joints
Recommended for over 15 years
Read what our customers as saying...
"After 10 years of suffering with the discomfort of hurting in my hands and my feet, it is wonderful to get up in the morning."
-Debbie B.
"This is the most effective remedy that I have found for the pain in my knees."
-Stan S.
"Have used this natural product for years and felt a 75% improvement in joint pain..."
-Michelle B.
"This is the first product that I've used that has done what it said it was going to do."
-Dave C.
"...I've seen a significant improvement in my joints. My lower back pain and knee pain has reduce dramatically..."
-Maggie M.
*These statements have not been evaluated by the Food and Drug Administration. These products are not intended to diagnose, treat, cure or prevent any disease.